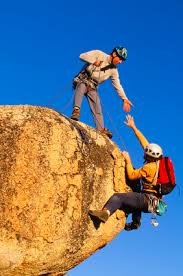 TRUST By Mary Ann Cadorna – Realtor – 415-810-1888
REAL ESTATE: TRUST: Is defined as a firm belief in the reliability, ability, truth or strength of something or something.
Trust is the most important aspect of real estate, trust in your agent and trust in their skills, abilities and expertise, for someone's hard earned good faith deposit is at stake.
Previously, I helped a buyer save $18,500., from buying down points by getting them a 3% interest rate instead. In addition, the offer I customized gleaned them $12,000. in equity before they closed escrow and I insisted on their need to and closed their escrow in 30 days when the lender wanted to take their time.
After we closed, to my surprise they related losing their initial good faith deposit through another agent. In discussing with me the scenario, it was unfortunate and to me was avoidable.
Subsequently, they still wanted to buy a home, but trust in another agent would be the issue. They met me at a first time buyer work shop and the wife indicated "Mary Ann as soon as I heard your voice, I knew I wanted to work with you!" She felt the trust me right away. There after they experienced my skills, knowledge, expertise and abilities. I protect my clients interests throughout the buying, contract and escrow process.
TRUST: For me is first and foremost, and why the Better Business Bureau (BBB) accredited me an A+ Rating for practicing one of 8 of their principals of creating trust and acting upon that principal!

Mary Ann Cadorna – San Fran Mary Ann – Realtor – CalBRE 01345274 – Toll Free 888-888-9331
Mary Ann is amazing. In a business that can tend to be "shady", Mary Ann stands out as a bright example that agents who work with their hearts can close deals in record time, provide advice that places you in the best position, is very enjoyable to talk/work with, skillful beyond measure, and sings with a beautiful voice. At the end of the deal, our family had our dream home and a new lovely friend.
— Russ B., First Time Buyer
Mary Ann Cadorna – San Fran Mary Ann
San Francisco Bay Area Realtor CalBRE 01345274
415-810-1888 Email: MaryAnnCadorna@gmail.com