San Francisco Surrealistic Summer Solstice 50th Summer of Love Celebration San Francisco – Golden Gate PARK – 2017
About Town with San Fran Mary Ann: Making many tie dye friends that captures a 50th Summer of Love happening as San Francisco welcomes in the first day of the Summer Solstice.
It was a surrealistic sea of peace and love, reminding my pic participants to hold up the peace symbol, very indicative to that Summer of Love time back in 1967. The event was well organized, with food trucks, rows of clean porta- potties and park & police security. One felt safe and needs accommodated. However we were there for the music and it was good! With songs that brought us back to a time when we were espousing the ideals of 1967 no more war and give love and peace a chance. And yet, in talking to the crowd it's a message we all miss!
The attendees were so diversified in culture and generation. It truly was a happening 50 years later that brought the message of love and peace from the past to meet the present where we all agree is much needed.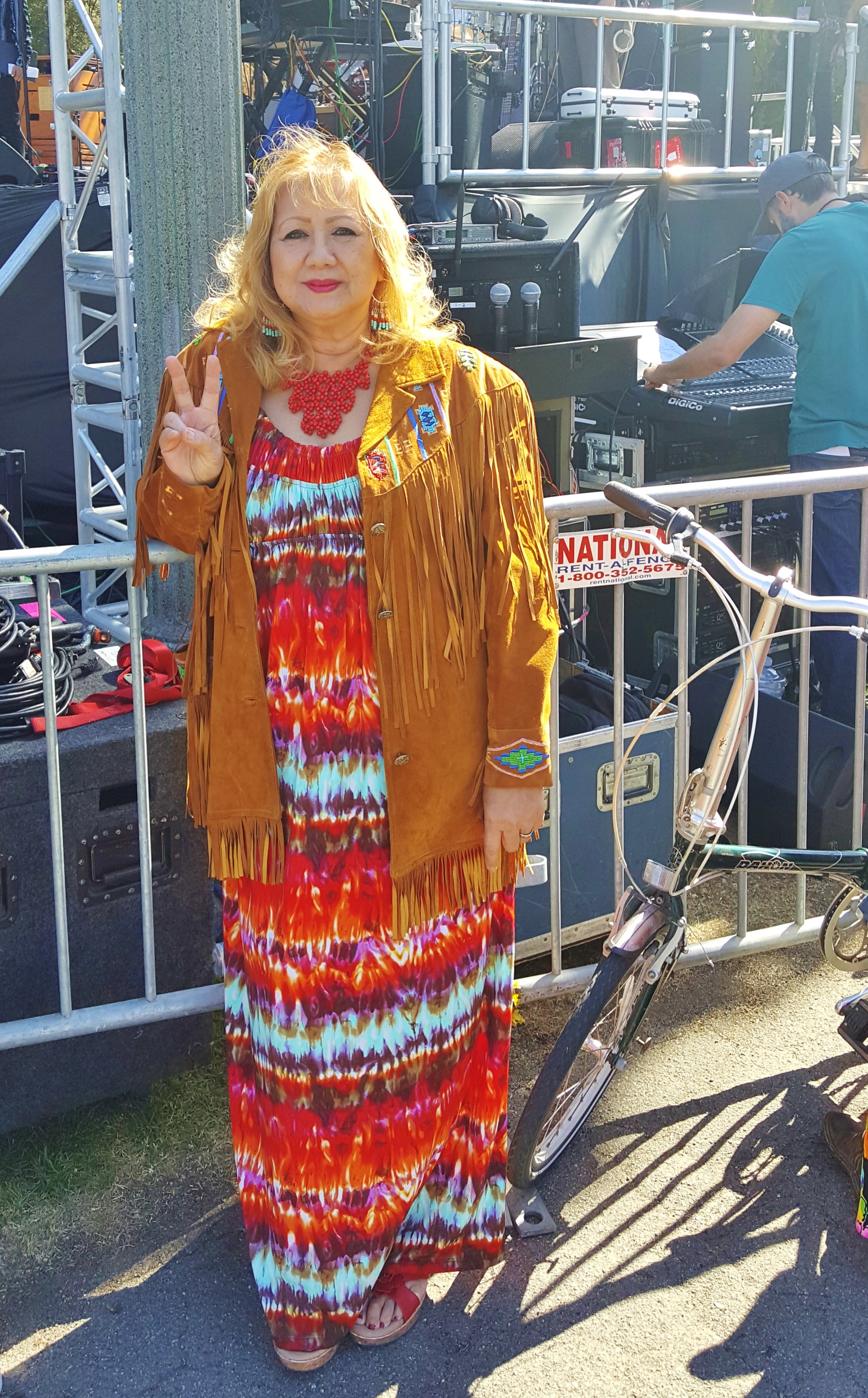 By Mary Ann Cadorna AKA SanFranMaryAnn
https://www.facebook.com/Realestatebuzz860amtheanswer/
Disclaimer: Photos of individual subjects are posted with the expressed permission for use on a public social media platform. By Mary Ann Cadorna Copyright 2017 all rights reserved