Group picture below, bonus networking, imagine my running into Wang Quan (auditorium designer) for IMAX Theatres and Zhao Hong General Manager of FUYI ACOUSTICS. They do the IMAX's around the wrold, what a nice connection. San Fran Mary Ann Cadorna with Zak from LUXE IMAX.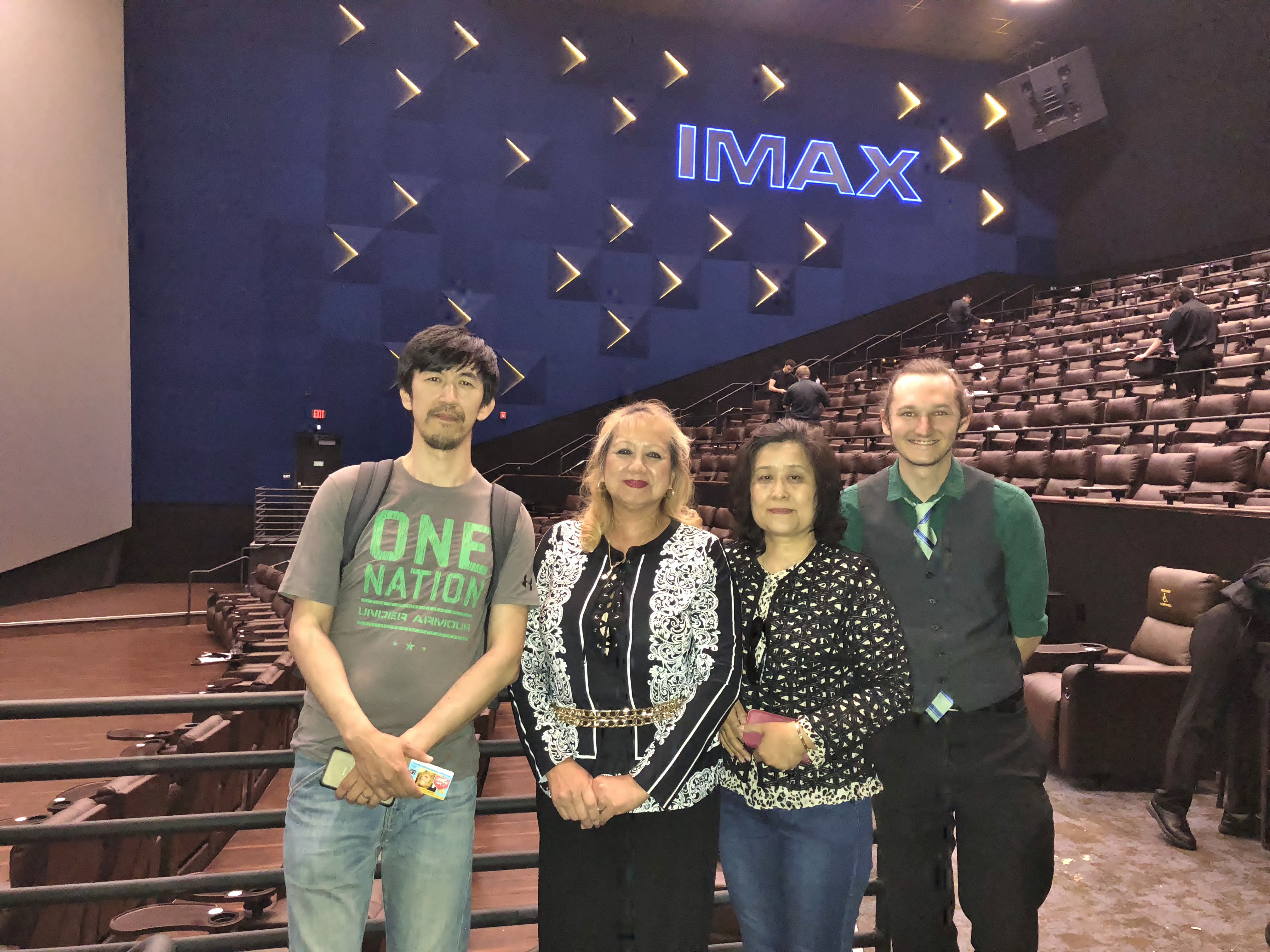 Mary Ann Cadorna -San Fran Mary Ann visits the New IMAX at the Veranda in Concord CA. Imagine the biggest screen and (good) food service too. Movie entertainment has flourished post-crash because the cost is within reach of so many of the populace. When people cannot afford to take a weekend trip, or vacation. A 2+ hour escape from life at the cost of $12.75 for a matinee or $16.00 regular price, along with senior and children discounts, is a cinematic win-win.
Concord is the most up and coming cities on HWY 680 North. The new Veranda shopping complex is a paramount example of this fact. All you have to do is follow the commercial development to see, that if you build it they will come.
Veranda LUXE Cinema

With market rents currently at $2,600. for a 3 Bedroom 1-2Bath Single Family Home with BART as a transportation asset it also makes for a good investment. Not to mention with a $430,000. starting price to purchase a 3 bed/1 bath single family home if you can afford that rent, you can also afford to buy.
Contact Mary Ann Cadorna – San Fran Mary Ann – Your Bridge to Home ownership and Real Estate Investments on Both Sides of the Bay." Go to my contact page or call me direct at 415-810-1888 or email me at MaryAnnCadorna@gmail.com