August is a month of Americana and is it's love affair with cars, and celebrated unlike no other is car week at Carmel by the Sea. People from all over the United States and around the world commiserate cars and form the perfect enthusiast union.
Only a couple hours drive from the San Francisco Bay Area and you are in the beautiful town of Carmel, a tourist destination dedicated to unique shops, fine restaurants, artists, art gallery's and yes a show boat of car enthusiasts.
Revving their engines and flexing their classic and exotic auto muscles, and if you love cars you will love spending a week in the come one come all classic, exotic and foreign car rally world renowned as Concourse d Elegance of Pebble Beach.
By Mary Ann Cadorna – San Fran Mary Ann – © 08/26/2018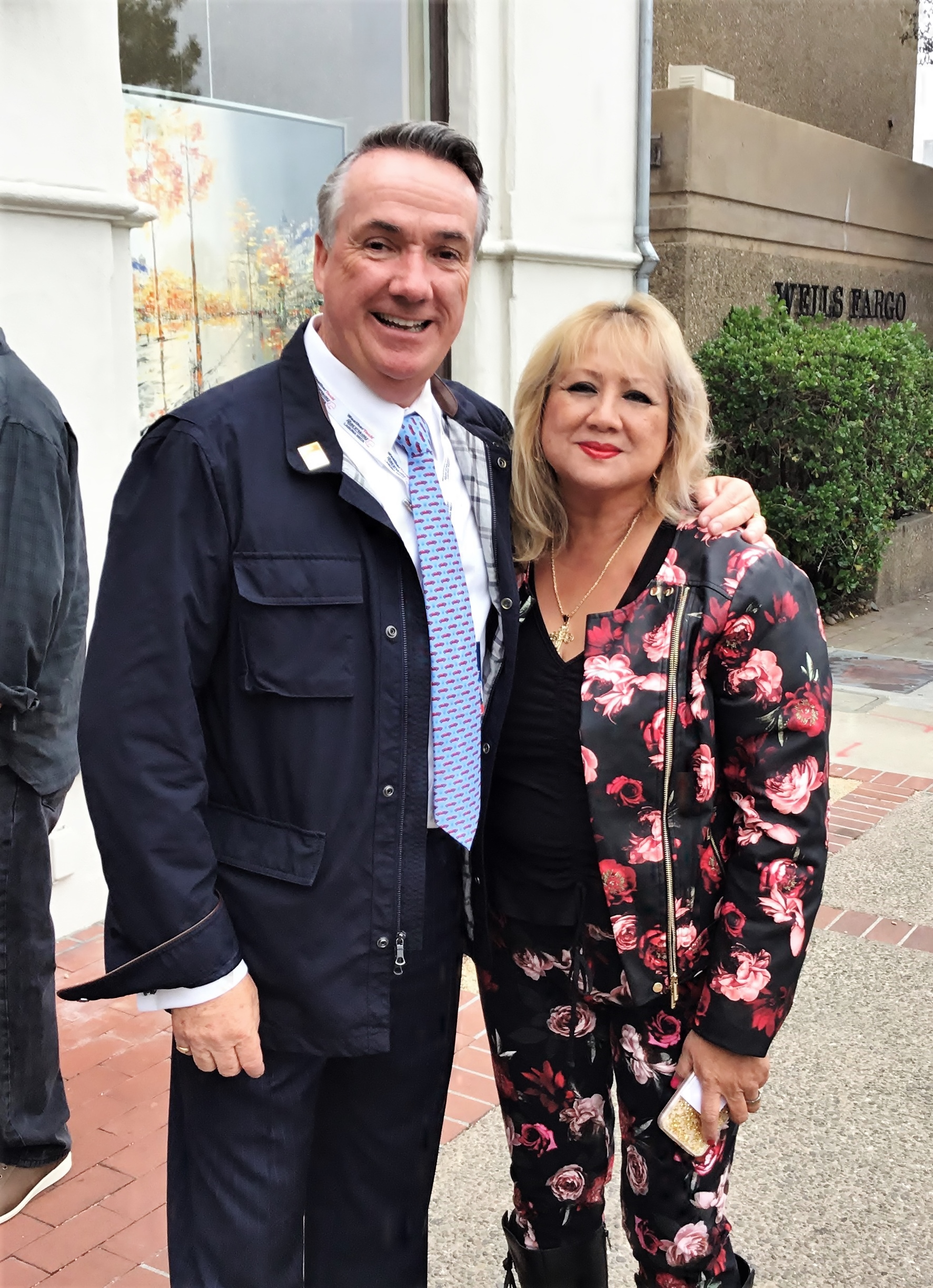 Chance meeting with Timothy P. McGrane.

From Radio Talk Show Guest in 2012 to 2018 in Carmel California Concourse on The Avenue.

Here with Timothy P. McGrane former Executive Director of Blackhawk Auto Museum to Chief Executive Officer of Weather Tech Raceway at Laguna Seca. I always seem to connect with some pretty neat people, guess it's in giving good and positive energy that circle's back.

More fun pics of Concours Cars on The Avenue, Carmel CA Car week 2018.

Mary Ann Cadorna – San Fran Mary Ann

Call her today 415-810-1888

maryannsanfran@gmail.com

www.SanFranMaryAnn.com