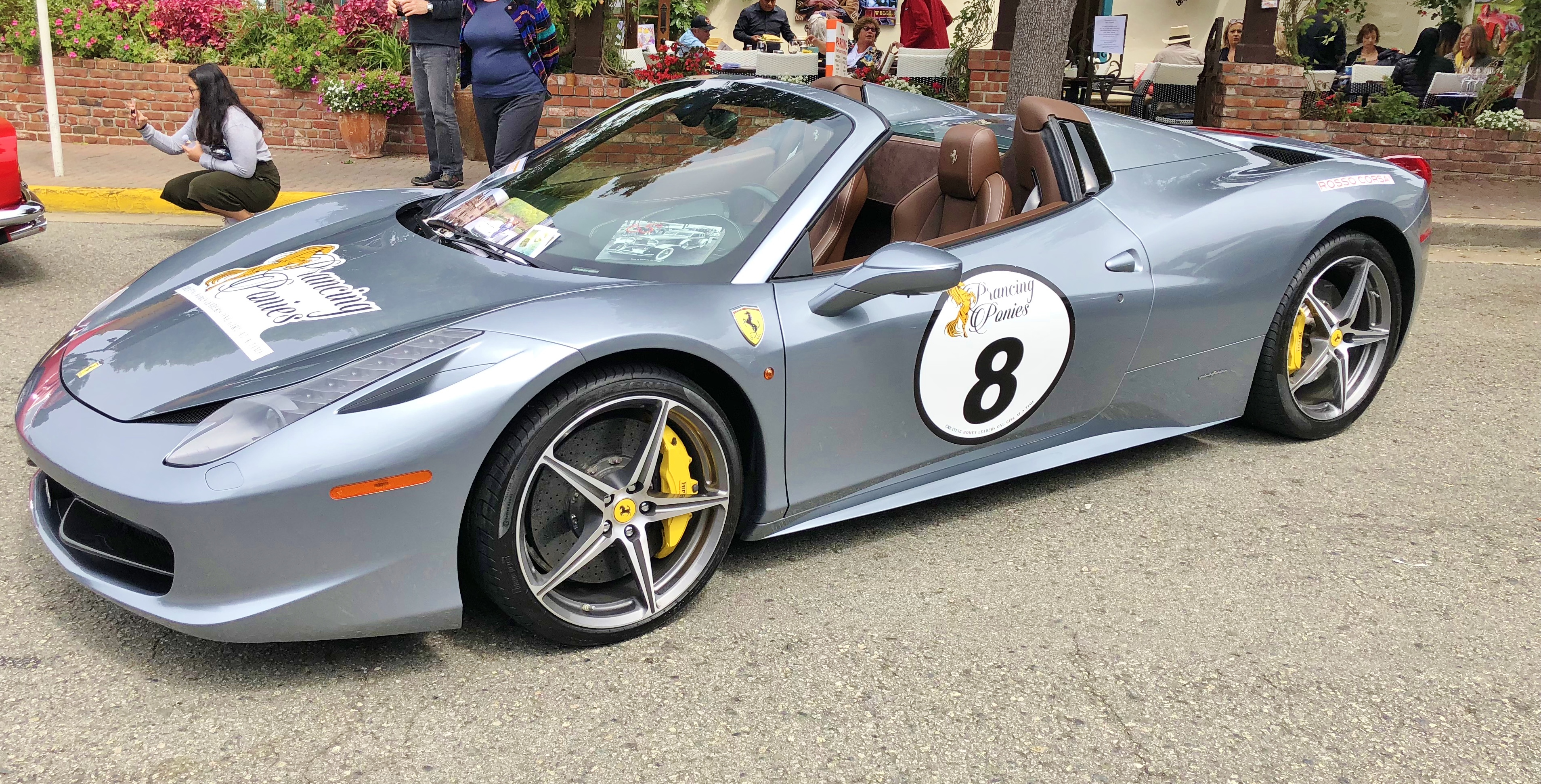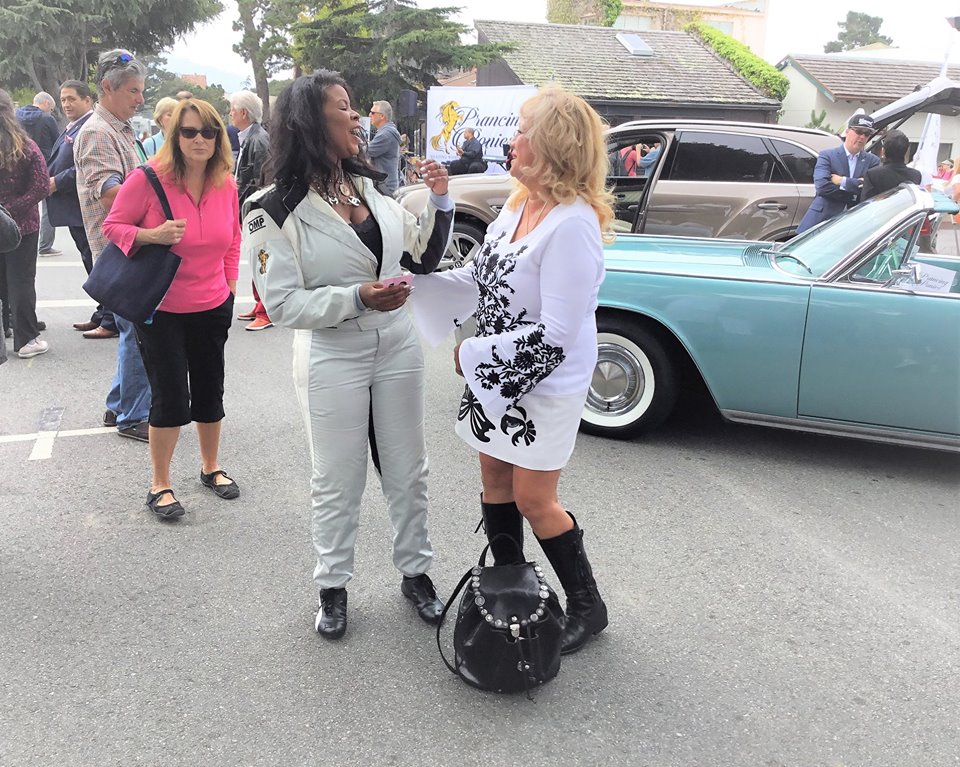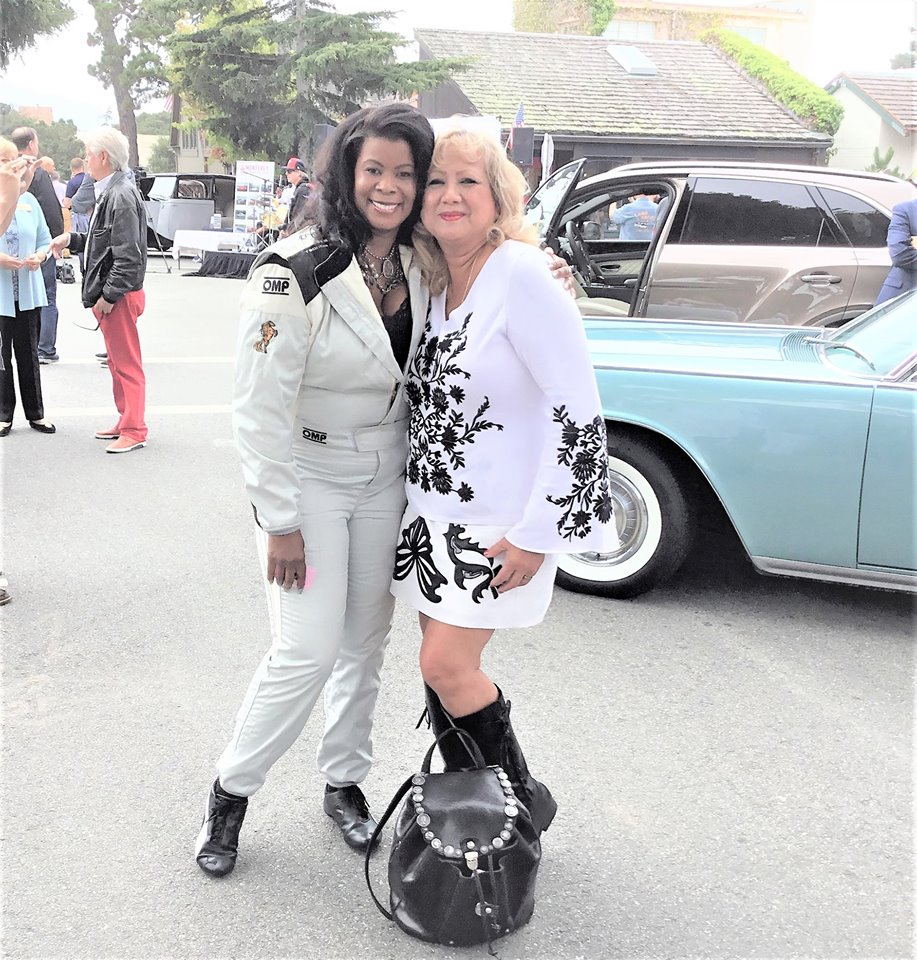 Carmel by The Sea, Concours Cars on the Avenue included women pony power!
Here with the beautiful Founder and Executive Director of Prancing Ponies, Chanterria McGilbra whose vision is "Creating Women Leaders One Girl At A time."
Chanterria has given women a voice to demonstrate their own love of cars, while her vision for her non-profit includes her commitment to developing young women to become future leaders: "We are committed to using innovative methods of delivery to effectively teach leadership skills and competencies that increase self-esteem, self-confidence, and critical thinking in girls. We are committed to creating a world inclusive of women in all levels of leadership within the engineering and automotive industries."
As a parade loving horse and born in the year of the horse, I had to attend. In the pic I am wearing INC top and skirt from Macy's, with Patricia Nash Back Pack (matching wallet) and black boots by BORN. My outfit combines comfort, style and utilitarian accessories of boots and back pack in black leather.
Fashion can make a car show statement, but the greatest fashion of all is using your passion and mission to make a positive difference in the world. I am so privileged to meet such a beautiful inside and out woman like Chanterria McGilbra. Please check out her website and donate to help create future woman leaders one girl at a time.
By Mary Ann Cadorna – San Fran Mary Ann © August 26, 2018
Toll Free 888-888-9331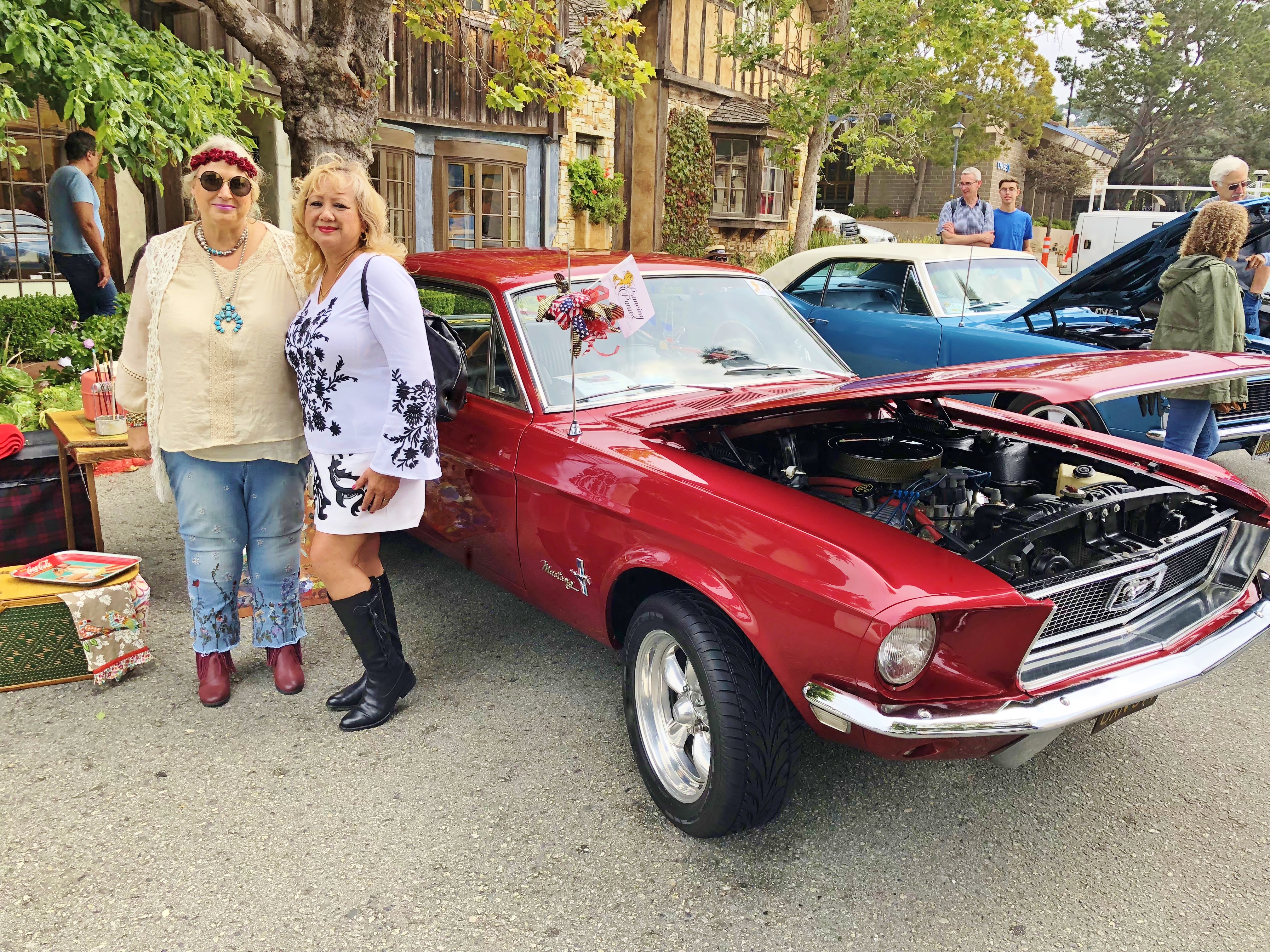 Pictured here with Dia and her pony a 1965 Mustang.